Anlaby Park Methodist Pre-School Group
Monday to Friday 9.15am- 3.15pm  (Term Time Only)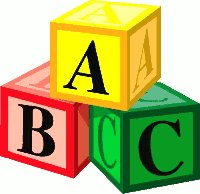 A friendly, welcoming Pre-school for children aged between 2 and 5 years. We provide a broad and balanced curriculum in a relaxed, happy environment where children learn through play. OFSTED approved, for further details please check their website on https://www.anlabyparkmethodistpre-school.co.uk/ or contact Dawn Sharpe 01482 569404 am 07986 577570 pm, email: apmpre-school@hotmail.co.uk
You can view a copy of our latest OFSTED report by clicking: Ofsted Report 2011 (Opens separate pdf document).
Holiday Club
Every year, during the Summer holidays, we run a Holiday Club for Primary School aged children. Run by a dedicated group of volunteers who have all been appointed by the church in line with the Church Safeguarding Policy.
Toddler Group
This group meets every Wednesday afternoon from 1.30 -3.00 during term time. It is run by a team of volunteers and caters for preschool children and their carers. It is a time when the children can enjoy playing together with a variety of toys and their carers can enjoy swapping news with each other. We always have some refreshments and end the afternoon with everyone singing nursery rhymes.
Connect
Connect is a group for those in school year 8 upwards, meeting for food, fun and frank discussions on life, the universe and everything. We meet at the manse on alternate Wednesday evenings. Please email connect.apmc@gmail.com for further details.
Youth Club
Anlaby Park Youth Club is intended for young people of school Year 6 and above. The club normally meet every Friday evening in term time from 7 – 9 pm.and gets up to a variety of activities. For more information please send a request to: contact@anlabyparkmethodistchurch.com
Uniformed Organisations
To register an interest in joining any of the groups, please apply through the Girl Guiding website on http://www.girlguiding.org.uk/ and look under Parents

Rainbows, Aged 5 – 7 (Tuesdays)
Developing through learning, laughing and fun.
Brownies, Aged 7 – 10 (Tuesdays & Wednesdays)
An adventure – it's a world of excitement, new interests and friends.
Guides, Aged 10 -14 (Tuesdays)
Enjoy the arts, outdoor activities and make new friends.
Rangers, Aged 14 – 25 (Alternate Tuesdays)
Make new friends, enjoy each others company, with lots of girlie talk, food!! And outdoor activities.